More than a club sound system.
Welcome to d&b and this dedicated space for clubs. An information and inspiration hub for the technical, creative and business minded.
Together with its partners, d&b has homes in more than eighty countries; expert teams on hand to be there as and when required, or as part of the project team – from the first conversation to commissioning.
The sound obsessed. A unifying energy.
It all begins with fidelity and purity of sound. To preserve the magic DJs mix into the world.
This is the common goal: to accurately transfer passions, for sound that journeys from the laptop to the dancefloor exactly as intended. All the while evolving – with technicians, DJs, and performers – whose vision, insight, and experience helps nurture new technologies and ways of working.
Select Indian Club Installations
The d&b System reality. A practical philosophy.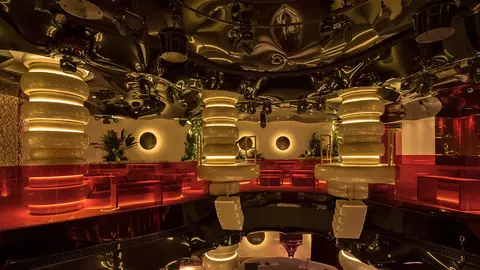 When d&b talks about System reality it's simply referring to its longstanding belief that life is easier, more efficient, and effective when technologies are designed and made to work together. But System reality isn't just about the toolkit. It also includes dedicated service and support teams to overcome whatever challenges arise – with education and training, cabinet customization, flexible finance terms and more. Ultimately, it's about covering all bases from the get-go, for a more relaxing – and inspiring – sonic world.
The d&b Workflow. The easy way, every day.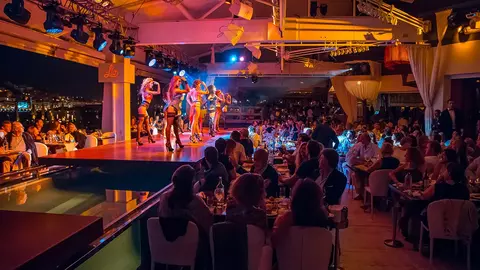 One advantage of a fully integrated loudspeaker system is knowing the highest quality sound can be relied on and repeated every night, in-house or on the road. In practice, this internationally recognized, rider driven standard is realized through the d&b Workflow, an intuitive, flexible, step by step methodology for optimizing d&b systems all the way from concept to reality. With the hard work in hand, time is made for fine tuning and artistic taste, for a performance that resonates as true.
The d&b Soundscape. A DJ's primal playground.
The d&b Soundscape is a straightforward toolkit for realizing truly immersive sound experiences. As it reimagines what can audio can do, Soundscape injects an excitingly creative step in the system design process and the promise of enhanced performance.
The first technologies include two software modules, En-Scene and En-Space, and a dedicated signal engine, the DS100. In short, En-Scene allows sound objects, such as instruments or vocals, to be positioned across the performance space. Localizing sources in this way corrects any misalignment between what the eyes see, and ears hear, syncing the senses for a sharper reality effect. Meanwhile En-Space can modify an acoustic environment by taking a reverberation signature – from a famous concert hall for example – and introducing it to an entirely different listening space, be it on the beach, or ballroom.
It's simply the single most exciting innovation in sound and music since as far back as I can remember. It's the single most significant development in my life in music… I'm basically obsessed now.

Paul Nolan, DJ and Soundscape Playground participant
We've used d&b speakers before, but Soundscape gives us a new realm of possibility. It allows us to create a more immersive experience for the people attending the festival… It's about trying new things and giving people that something more.

Charlie Toller, ALTN8 co-founder, ALTN8 Festival Hong Kong
I think for me it's the most exciting collaboration I've had. And I'm very grateful to d&b for this. Thank you very very much for making my dreams come true.

Björk, on using Soundscape for her latest work, Cornucopia
d&b NoizCalc. For partygoers, and peace and quiet seekers.
NoizCalc is a noise immission management tool and an industry first, levelling the language between sound technicians and those responsible for managing environmental noise. This user-friendly software, designed for use at open air events and venues, enables a better understanding of the way complex high directivity sound systems interact with their surroundings, specifically business and residential areas. The results, incorporating meteorological and geographical data, allow potential noise disturbance to be stopped before it happens.
NoizCalc was a beautiful surprise for us – before we discovered this software, we had done a study about the impact of our sound activity on the residential mountain behind Destino. NoizCalc has made assessing this much simpler. Now, every year when we send our 'seasonal project' to the authorities, it is accompanied with a NoizCalc simulation

Jordi Ferragut, Head of Technology, Destino, Ibiza
The club's choice: top five d&b systems.
The d&b product range is genuinely equipped for every project, no matter its size, location, or complexity. All systems share the same sonic transparency and remarkable performance to size ratio that makes d&b a subtle but excitingly effective choice.
These are the systems most often picked by clubs: scalable, flexible, and innovative by design, not to mention trusted by reputation.
We can answer your questions.
---
News